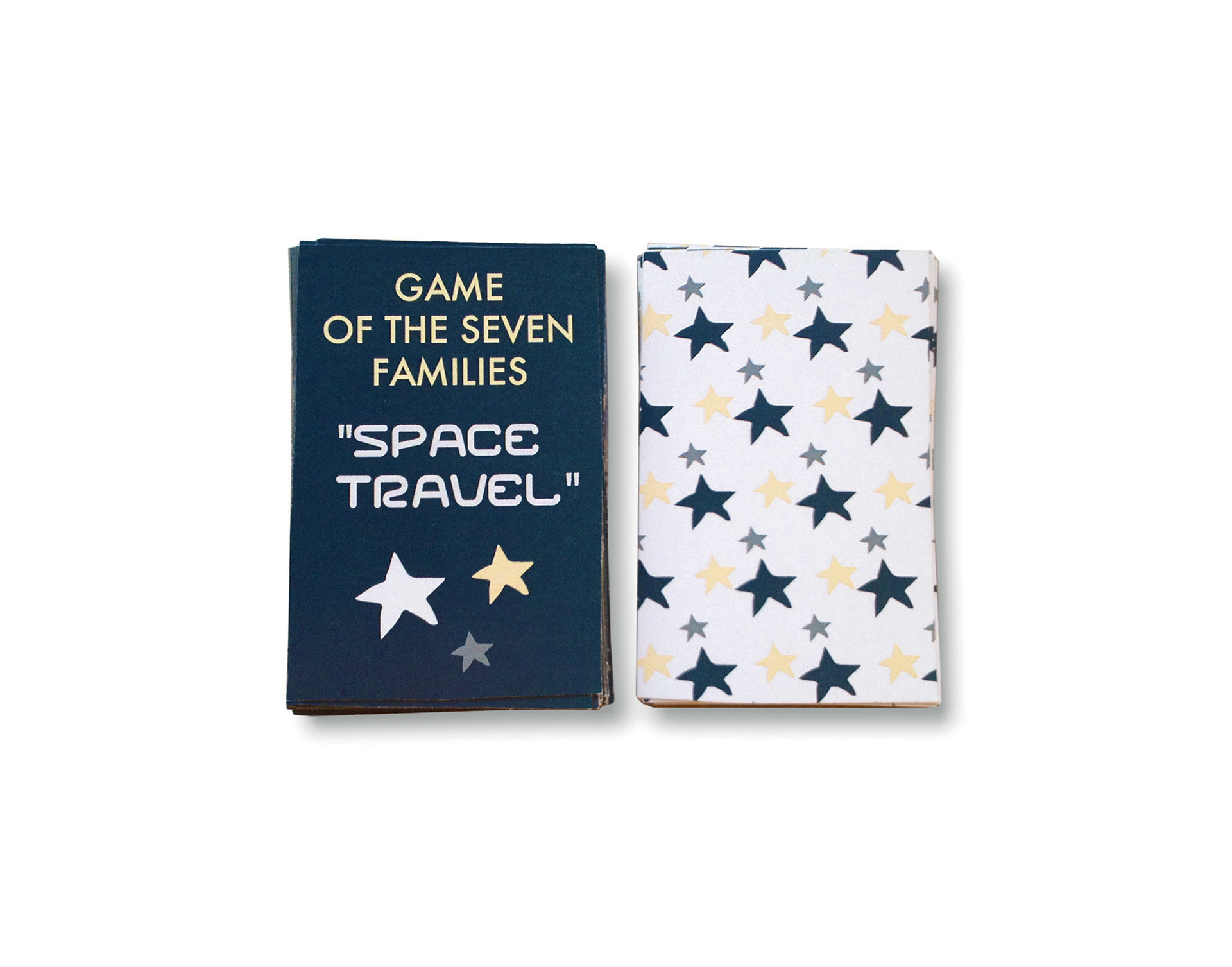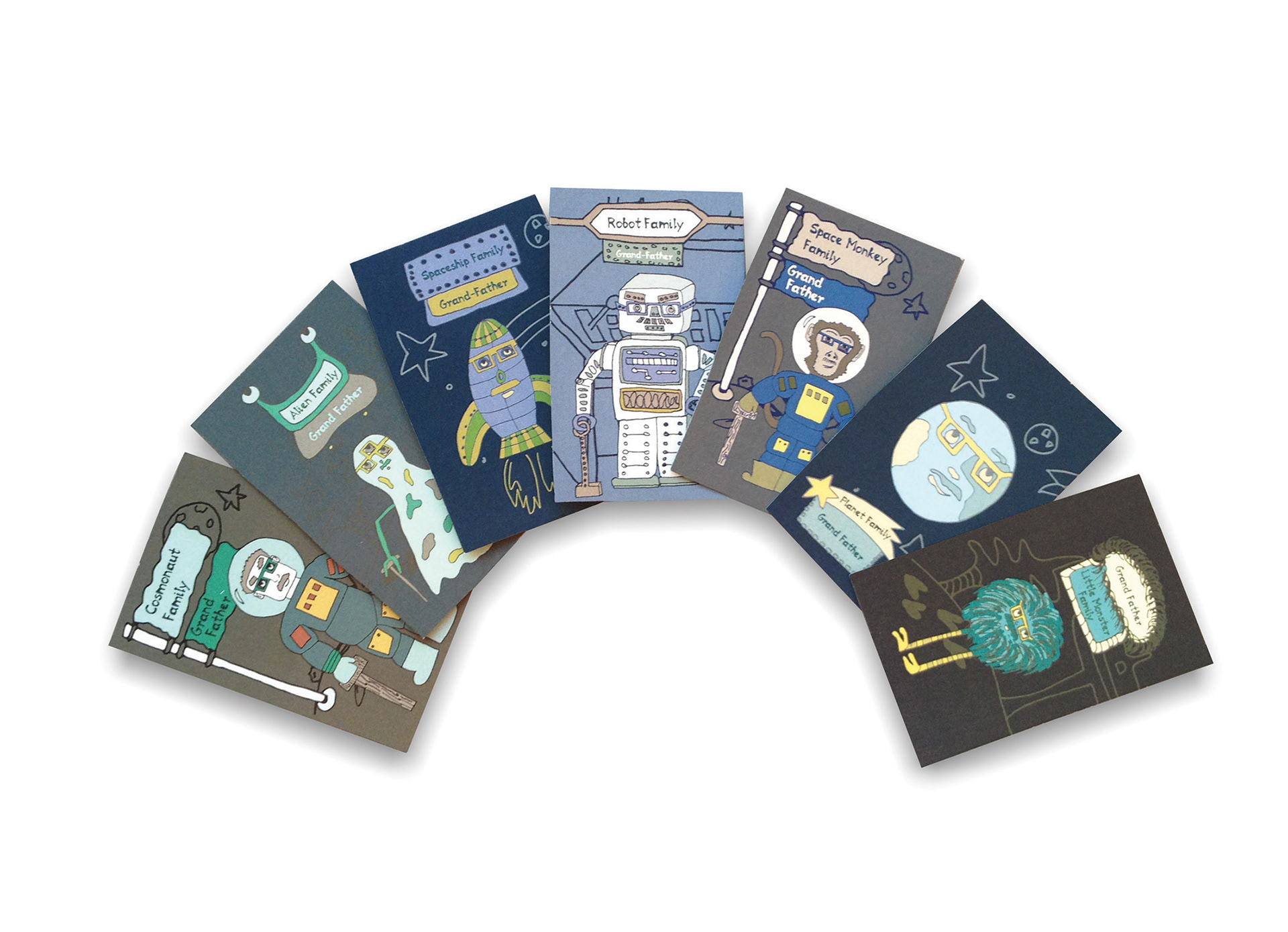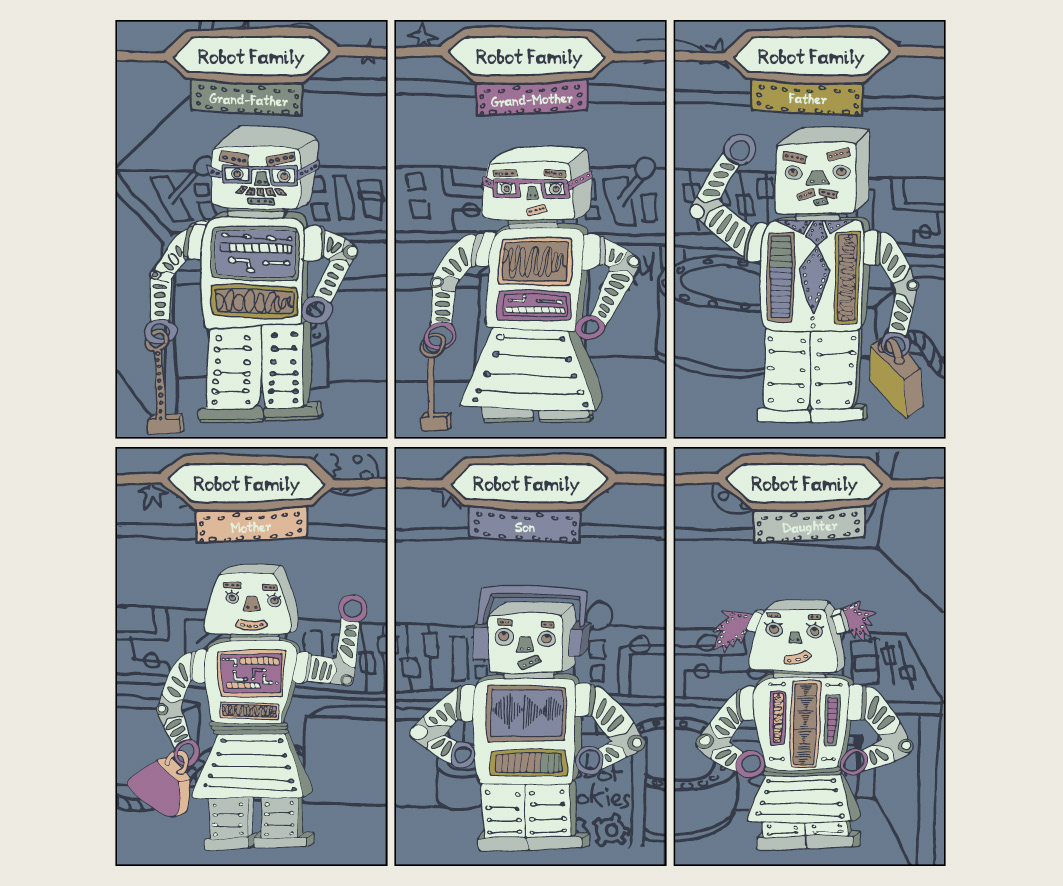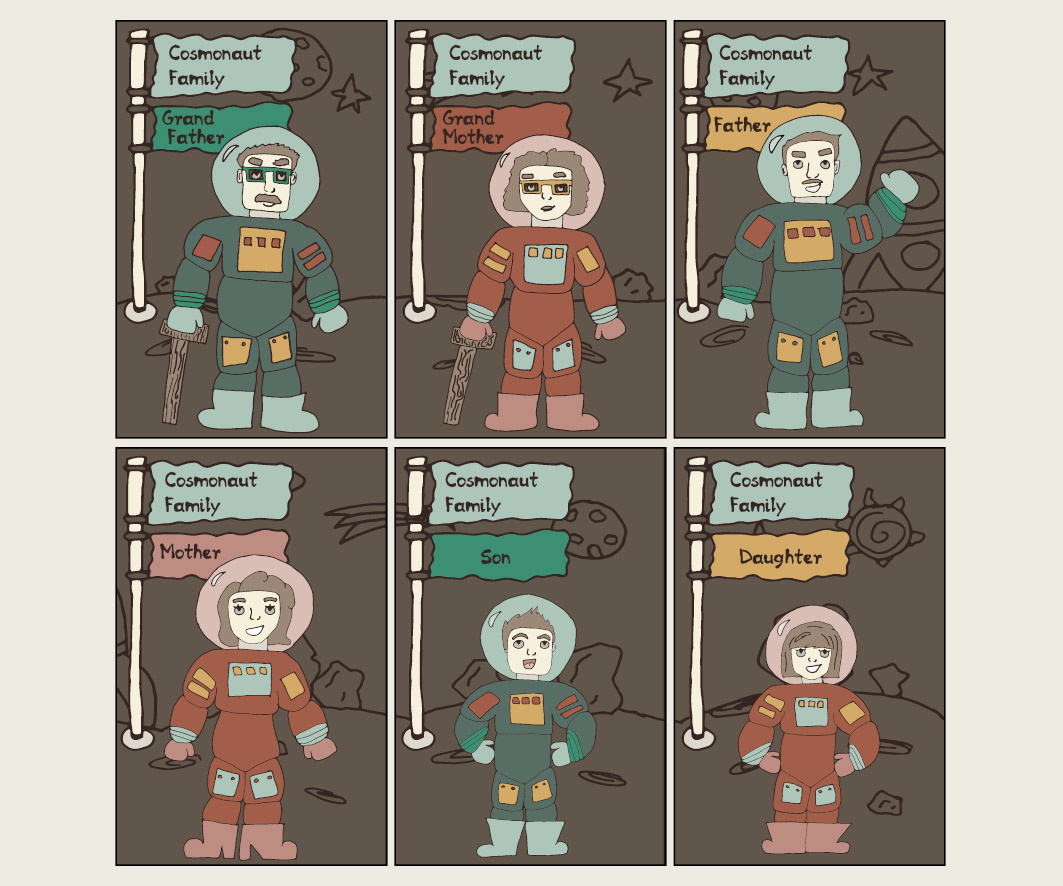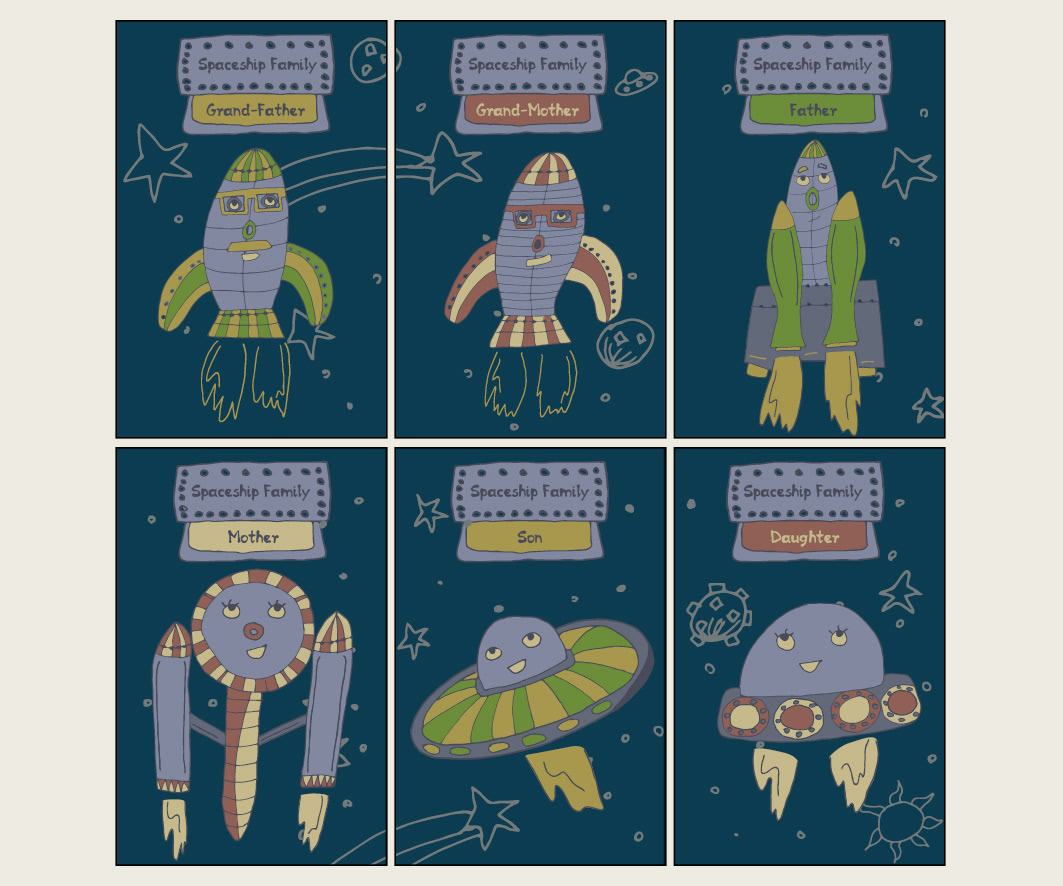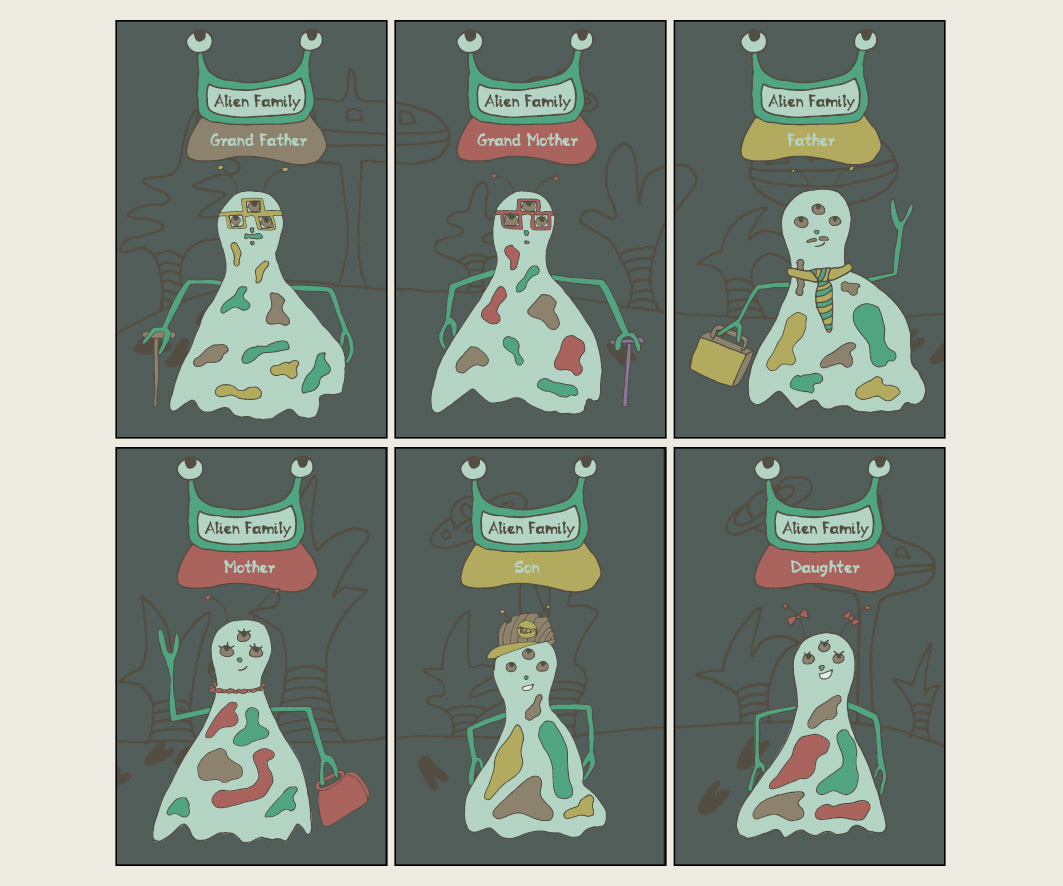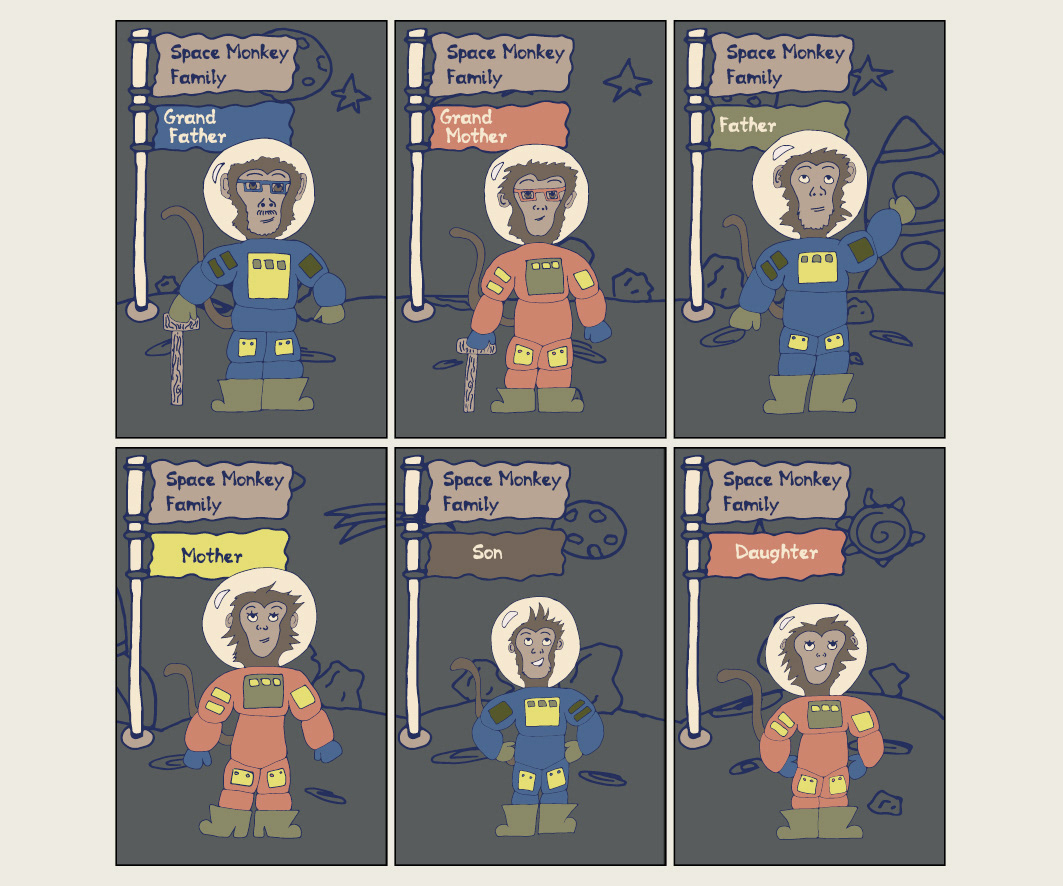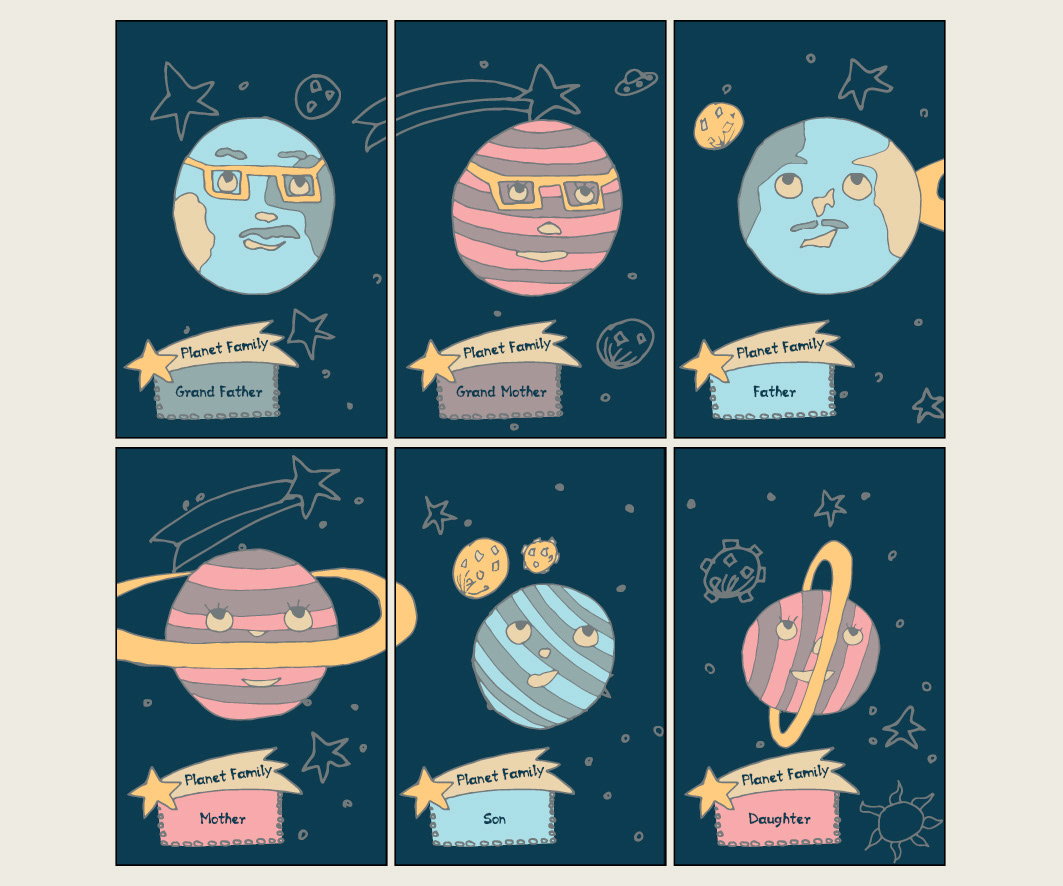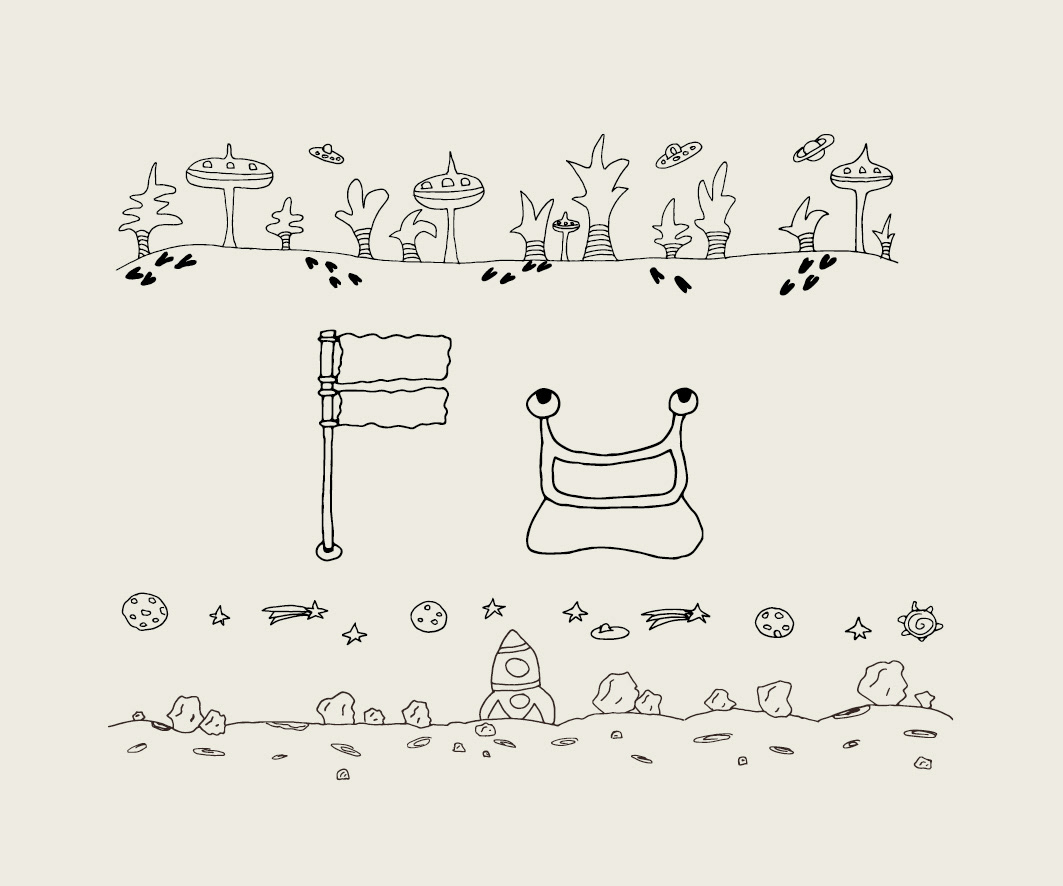 About the project:

 Student work for an online class on Print design. 
This card game is called «game of the 7 families»
, it i
s composed of 42 cards and 7 families.
Each card represents an hand-drawn, joyful character in retro colors.
The cards are presented in a packaging with a particular shape that reminds spaceships.